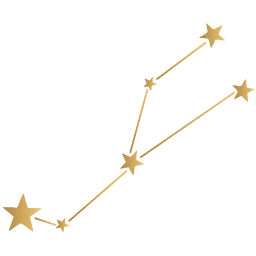 FIND INSPIRATIONAL SAYINGS HERE:
When you realize you want to spend the rest of your life with somebody, you want the rest of your life to start as soon as possible.
You will forever be my always
"There is never a time or place for true love.
It happens, in a heartbeat!"
"You make me happy
in a way no one else can
- I love you -"
"From this day forward, you shall not walk alone.
My heart will be your shelter
and my arms will be your home!"
I love you more than life itself.
When I look into the dark night sky,
I am reminded of how lucky I am to have found you.
Thank you for giving me more than the world.
To you, I owe the universe.
If two hearts are meant to be together,
no matter how long it takes, how far they go,
how tough it seems, fate will bring them together
to share their love forever.
When I look into the dark night sky,
I am reminded of how lucky I am to have found you.
Thank you for giving me more than the world.

To you, I owe the universe. ❤
We've been making the best memories
from the moment the stars were like this.

And we'll keep making memories
until the moment we are the stars.

There ain't no me if there ain't no you.
You keep me safe,
I´ll keep you wild.
I will never finish falling in love with you! ❤
Everything is better with you.
Everything has been better since you.
I love you not only for what you are,
but for what I am when I am with you
There is only one happiness in life
to love and to be loved.
Some people search their whole lives
to find to find what I found in you.
Together is our favorite place to be.
Not even the stars outnumber the things
I love about you!
The magical moment it all began.
You carry my heart with you.
As long as you're with me, I have nothing to fear
because I know my heart is safe with you.

Right from the very beginning,
I knew that I'd found a home for my heart
I love you to infinity and beyond
My greatest fantasies are the ones
that start with you and end with you.

I love you truly madly and deeply!
You are the reason for my smile and my happiness.

I love you!
I followed you no matter what
and you did the same.

I love you ♡
The beginning of our story.
We shine brighter than the stars in the sky.
Nothing in this world can replace your place in my
heart because you own it.
The gleam of your eyes is what I fell for.
I will never let tears come to those beautiful eyes.
I promise to keep you happy, always.

If you're lonely, darling you're glowing,
If you're lonely, come be lonely with me
They say love can't be seen, it can only be felt.
But they were wrong. I have seen it many times.
I have seen true love for me in your eyes.
And it's the most beautiful thing I have ever seen!

If you ask me when I want to be with you,
my answer will be – now and forever.
Only the stars saw when we fell for each other ♡
You are the brightest star
that lights up my life every day.
If kisses were stars, I'd give you the sky.
If touches were tears, I would cry.
If love was water, I'd give you the sea.
If kisses were stars,
I'd give you the sky.
I'll steal the stars for you
and build a new constellation.
When you see it then think of me
because it says in the sky, I only love you!
It's so hard for me to
put you into words because
I love you in ways I have
never loved anyone else.
There's no one like you on Earth
that can be my universe.
You are just so beautiful, both inside and outside.
I must be so lucky that I was able to find you
in this big world, and make you mine.
You always give me a million little reasons to smile.
I have never had anyone in my life who was so amazing as you.

I love you!
The best love quotes from famous authors and philosophers to poets and dreamers. This collection of "I Love You" quotes will give you lots of ideas for what to communicate to the special person in your life. Craft beautiful romantic love quotes and sayings. No matter in case of a Birthday, Valentine´s day or everyday. Sweet words to show you care.
Love quotes and wishes updated regularly with the best sayings and quotes of our customers. Every Magical Night Sky© star map print will have a unique and personal touch with your own and individual message for your special partner. Many are struggling with what to write on an love gift card for example, we want to provide our best quotes, sayings, wishes and congratulations to inspire everyone to make love wishes that put smiles on the face of all the nearest and dearest. Find the best love quotes on our board.
SIGN UP FOR AN EMAIL REMINDER